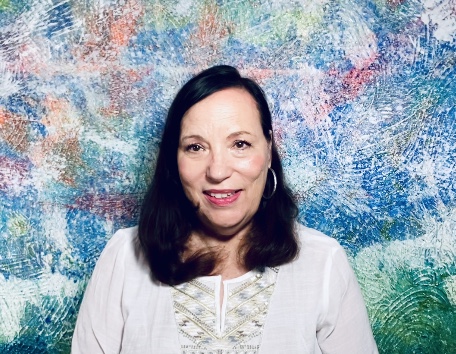 When youth have opportunities and experiences to understand the connection between their emotions, strengths/weaknesses, and have access to tools to safely move through obstacles, they empower their life with resiliency to follow their dreams.
Dr Marquette's experiences have spanned over three decades as a special educator teacher, school transition administrator, author, qualitative researcher, conference speaker, an adjunct professor at Bellarmine University and an art business manager.
Based on Dr. Marquette's teaching, she writes curriculum and creates student digital and google app resources on content: self-awareness, social awareness, self-advocacy, and careers. Her educational resources are used in the US and in 5 countries and are intended for all youth, including Autism Spectrum and related challenges.
Dr. Marquette acknowledges the importance of inviting youth to use tools to emotionally grow and adapt to a world that will ask much from them. She believes when youth receive mentorship and opportunities to ready themselves to become emotionally literate, they will be prepared to survive, thrive, and contribute to the evolving and ever changing world.
She walks her talk as she has an adult autistic son. With recognition of his strengths and interests in creating his art and with his social emotional challenges, she helped him create a life of his own with quality and interdependence.
Dr. Marquette earned her Ph.D. in 2007 through Educational Leadership, Human Resources, and Education Administration at University of Louisville. She conducted qualitative research with over 800 participants: youth with Autism Spectrum, their families, and their educators and therapists. She discovered their lived experiences on how they built a quality of life to employment, college, community living, all while facing challenges and insurmountable obstacles.
Dr. Marquette continued her research and over the 15 years, she created emotionally adaptation tools and used these tools in her practice with youth seeking employment. She delivered her services for 6 years through the Office of Vocational Rehabilitation. The resources and curriculum she created are based upon her qualitative research findings, as well as her professional and lived experiences. Her proprietary program the S.A.F.E.T.Y. Works© is engineered to be a catalyst in Educational School Leadership, with company leaders and managers on the behalf of the employment of youth with strengths, talents and challenges (i.e., Autism Spectrum). These persons have much value yet may have a greater need for support and reliance on others' understanding how adaptation tools to the company and most importantly to the employee using their strengths and talents.
She has been endorsed by highly recognized colleagues in the disability field for skills in Autism Spectrum Disorders, Training, and Research. In 2007, Jackie earned a Ph.D. in Educational Leadership, Human Resources, and Education Administration at University of Louisville.
Dr Jackie Marquette developed the Marquette Strengths and Career Index (MSCI). It is practical for every student or young adult who wants to learn about a career right for them. Students, parents, and teachers will feel relieved to learn everything that can go right in knowing the value of strengths, self-awareness to self-advocacy for safety, and career options that can shape their lives. https://citybearpress.com/marquette-strength-index/
Dr. Jackie Marquette has written five books:
Dr. Jackie wrote her own personal truth in Independence Bound, her first book published by Harmony House, (2001). This biography was a narrative of a two year span whereby she and Trent, her autistic son experienced overwhelming and challenging abrupt changes within the family. Upon Trent leaving high school, Dr. Marquette sought employment and support givers to create a new quality of life for him.
Dr. Jackie's second book: Becoming Remarkably Able: Walking the Path to Talents, Interest, and Personal Growth – For Individuals with Autism Spectrum Disorders and Related Disabilities. The foreword was written by Ann Turnbull, the Marianna and Ross Beach Distinguished Professor Emerita in Special Education. Turnbull co-founded and co-directed the Beach Center on Disability. Jackie's book was published by Autism Aspergers Publishing Company (AAPC) (2007) and e-book (2016). Dr. Marquette challenged the conventional thinking of assessing the person's deficits to determine community living or employment access for individuals on the Autism Spectrum. "Jackie Marquette provides the guidance and the blueprint for helping professionals and parents move away from a deficit orientation to a celebration of abilities and strengths of persons with autism and related disabilities." Review by Barry M. Prizant, Ph.D., CCC-SLP, adjunct professor, Center for the Study of Human Development, Brown University; co-author of the SCERTS Model (Social Communication, Emotional Regulation and Transactional Support)
Dr. Jackie's third book: The Capability and Independence Scale© (CAIS), self-published in 2008, published in e-book, (2020). The CAIS© is a qualitative diagnostic and planning tool to best enable students through school transition and into post high school goals. The CAIS© has been tested and used (1) directly with high school special education students, 2) my own qualitative research, 3) my clients in Vocational Rehabilitation, and 4) with my own adult son who has autism. The student's functional level 'on their own' isn't a collection of behaviors to be fixed, but individualized supports to enable them. The personalized tool can offer the educator or parent to see the level of supports a student needs to reach a higher level of participation, capability, and emotional adaptation regardless of where they are in their development or functionality.
Dr. Jackie's fourth book: Power Practices: Explore Careers and Create Your Own Pathway, self-published in 2017. Power Practices is an engaging career readiness curriculum designed to deliver more clarity about a choosing a career direction. Students are guided through a step-by-step process to explore a career using their recognition of their strengths and interests. Power Practices are supportive to teens and young adults with learning disabilities, ADHD, and ASD. Themes Relating to Preparing for Job Effectiveness include: Adaptation, Collaboration, Self-empowerment, Self- expression, Self-satisfaction, Self-advocacy, and Self-awareness
Dr. Jackie's fifth book and first children's book: African Elephants: We Are Family (2020).
Children of all ages will find this informative picture book, African Elephants: We are family, captivating. With each page turn, the child will be dazzled to read about a new born baby elephant and its journey through the Savana region of Africa with his mother, aunts, and cousins, all part of the herd. Dr. Marquette wrote the story based upon the years of knowledge from scientists' study on elephant behavior and their habitat. Children will read about how the elephants express 'love', 'joy', 'fear' 'play' while learning scientific facts. Children will learn that elephants are one of the most intelligent, empathetic, and compassionate creatures on earth.
The backdrop of this beautifully illustrated picture book was designed from the abstract paintings of Trent Altman, the author's son.
Dr. Jackie Marquette has written seven Student Digital/Google App Resources
Dr. Jackie's first e-workbook a companion to African Elephants – We are family: FUN ACTIVITIES, WORKSHEETS, SCIENCE, AND ART (2020)
African Elephants – We are family: FUN ACTIVITIES, WORKSHEETS, SCIENCE, AND ART is an engaging 46 page workbook of activities. Themes in this workbook include: elephant love and protection for their youngsters, empathy, herd problem solving, collaboration, and elephant endurance.
This workbook is excellent for elementary ages. The activities can be easily adapted to students with special needs.
This resource contains content related to the book African Elephants-We are family:
a project to explore endangered animals
activities to relate to children physical exercise
reading poetry and writing a poem
geography about the Savanna region of Africa with map of Africa to color
a science observation experiment
collecting objects for an inspirational art project
Dr. Jackie's second student digital resource (PDF.): What to Do When (WTDW)… 31 Engaging Activities for Self-Advocacy: Real Teens and Real Situations (2020) It is a 65 page Social Emotional Learning (SEL) workbook. Although WTDW was written prior to the global coronavirus crises, this guide can be beneficial to youth facing today's pandemic crises. The message to youth is to see the good in themselves, recognize and accept their range of emotions (fear/anger to passion and enthusiasm), and most importantly, to see the value and the contributions they can make to a career. WTDW is for any young adult who wants to become their own best self-advocate, prepare for future employment success and to solve their problems.
Dr. Jackie's third student google app resource: Careers, Careers, and More Careers© (2020). This product is an independent work packet that can be helpful during distance learning and for developing career readiness.
This product includes an engaging, informal, self-assessment for youth to see their best career options based upon their interests, strengths/ challenges, and emotional awareness. It was drawn from the Strengths and Career Index (SCI), which was created from the findings of 15 years of my qualitative research.
Dr. Jackie's fourth student google app resource: Self-expression in Interests and Talents (2020).
As a google app and independent work packet, this product is helpful for teachers and parents during distance learning. It includes a student self-assessment useful in a career readiness phase. The content is engaging and informal for youth to see their interests and best strengths/talents that can be transferred into career options. It was drawn from the Strengths and Career Index (SCI), which was created from the findings of 15 years of my qualitative research.
Dr. Jackie's fifth student google app resource: Careers: How To Make Work Work For You (2020).
How to Make Work Work for You is helpful to the student to gain a deeper understanding of themselves as it relates to work performance. The 32 question self-assessment content is engaging and informal for youth to recognize and name their personal preferences. Included is an activity and self-reflective questions. The content with activities can promote self-awareness and help the student to choose a career or to decide a good job fit. This assessment was drawn from the Strengths and Career Index (SCI), which Dr. Marquette created from her qualitative research findings of 15 years.
Dr. Jackie's sixth student google app resource: COVID-19 TEEN EMPOWERMENT (2020) is designed to help youth reduce anxiety, see emotion as energy, and create a mood/day to promote adaptation during the pandemic. The purpose is to promote youth recognition of their emotions and power over their emotions to cope, take steps to plan and move toward a good future. Processes are offered to youth to gain self-awareness of their daily choices to make on their own behalf. This unit is designed to empower and adapt.
Dr. Jackie's seventh product and student digital resource: How to Engage Youth to Tune Into Self-awareness to Self-Advocate (2020). Students are introduced to self-awareness with story, examples, and self-assessment. Students learn how to tune into their self-awareness to cope, understand next steps, and how to respond on their own behalf. The self-awareness qualifiers include: adapt, initiate, communicate, better self-control, motivate, collaborate, empathy, trust and focused ability. All qualifiers relate to on-the-job capabilities required to keep employment and have job satisfaction.
E-Course
Dr. Jackie's E-COURSE: The Autism Career Builder: How to Engage Youth to Discover Dream Careers and Adapt for Success. The course is designed for educators and professionals who serve youth in job and career readiness programs. Jackie introduces tools that promote student belief in themselves, enhanced self-awareness, on-the-job capability, self-advocacy and emotional adaptation. 6 CEU's are offered through Council on Rehabilitation Counselor Certification.
Blog and articles:
Dr. Marquette loves devoting her leisure time to traveling with her husband and Trent, her son for pleasure and art shows, exhibiting and selling Trent's art. She also works at staying fit, cooking healthy meals, getting together with her sons, their wives, and grandchildren.
Dr. Marquette stays in touch with her growing tribe through her Facebook, You Tube, and biweekly e-Newsletter and her web site