Have You Ever been So Intently Focused in An Activity? If you have a autism or a disability be aware to that thing which captures your attention. It could be the gateway to something awesome in your life.
Quote: Rollo May
When you are completely caught up in something, you become oblivious to things around you, or to the passage of time. It is this absorption in what you are doing that frees your unconscious and releases your creative imagination." — Rollo May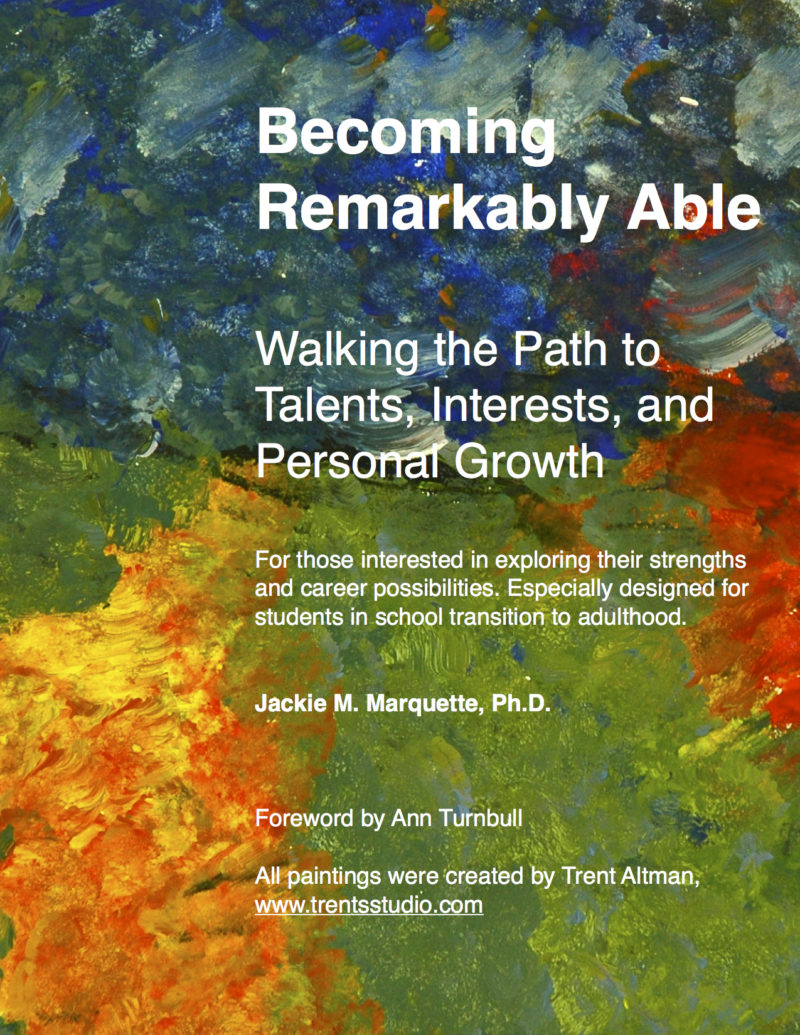 Jackie Marquette PhD
Marquette Index, LLC.
Creator and Founder of the Marquette Strengths and Career Index
Research | Consultant | Speaker | 4 time veteran of adult transition (39 year son with autism)
502 417-6063
drjackiemarquette@gmail.com
www.marquettestrengthsindex.com
Connecting individuals to strengths and career effectiveness