What is E M B R A C E?
E – Embrace. As students leave school seeking education or looking for work, it's important for all youth especially youth with Autism Spectrum to develop a clear understanding of their feelings and motivations in order to embrace who they are as a person.
M – Make time. When youth make time to spend focused energy to reflect, they are taking part in the necessary groundwork.
B – Build skills. Youth must find a place to start to build skills and then continue to build skills. Secondly, the must prepare for work and be ready to see continued ongoing skill-building as part of the process to keep or advance a career.
R – Readiness. Readiness can begin with the student actively doing an inner search into the self-exploration of one's strengths, weaknesses, and work options. This should be provided in career readiness programs or at least in supportive independent practice.
A – Awareness. What lies ahead or what may be considered a good career option is dependent upon a student's self-awareness practice. Self-awareness is the key to all progress, negotiating, self-advocacy and navigating the world. daily self-advocacy
C – Consider. Youth benefit in having opportunities to consider their capabilities, challenges, interests, self-regulation, initiation, and motivations through self-examination using self- assessment tools.
E – Essential. Offer the student these seven essential guiding questions. The questions can help students get started on their path to becoming work ready. Some include:
1. What do you like about specific work tasks, talents, or a particular career?
-working in setting with a specific task, i.e., making displays in store,
-using a talent in music or art
2. What do you know about your own personal preferences that help you perform well on a task, interacting with others, or creating as an artist. Some examples include: quiet environment, working with another coworker on a task, using an adaptive communication tool.
3. What do you know about your capabilities and weaknesses?
A young man had no idea that he had a strength of making people feel comfortable, using kindness as a strength until a self-assessment and people close to him verified it to him. He learned how valuable his strength was to a career and decided to choose one that draws upon his strength. learn more
How do you feel about your capabilities and weaknesses as they relate to a career?
Weaknesses need to be accepted in order to leverage one's strengths to move through obstacles and negotiate on oneself.
4. Who do you listen to about career possibilities? and why?
It is important the student listen to people h-she trusts. It is even more important the student listen to h-her own heart about a career h-she she is drawn to.
5. What do you read or watch on the media that interests you? Is there a career tied to that interest?
One example, may be watching national geographic and learning how elephants live in their habitat. This interest could lead to being a vet tech or veterinarian in the zoo.
6. What experiences do you like or want to have in life?
The student can take time to envision experiences in life to take part in. It may be buying a car, house or traveling: experiencing nature. It is important to acknowledge these experiences.
7. How do you evaluate failed experiences and successful experiences?
Failure on the path to a career is highly likely. Youth need to understand failure isn't the end of their goal or dream. Rather, it is just a sign to try it another way. To ask, "what did I learn from this?" "What do I love about my goal/dream?"
The student must know about success. Success is something to celebrate. Yet success doesn't get rid of problems or obstacles. It is the perseverance of the journey that includes both failure and success that should be acknowledged when it comes, "So this is failure, and I learned I shouldn't do…….""So this failure, I will try another way and keep going." "So this is failure, I love my dream to become a …….
Summer is a great time to self-reflect and explore career options. Encourage student self-reflection on these self-awareness questions. The questions can offer the student to see bright spots to career possibilities that lie ahead and the essential perseverance needed to stay in the game of preparing for a career and gaining new skills.
I wish you much joy and happiness on your journey to teach and support career preparation for all youth and especially youth with Autism Spectrum.
love,
Jackie
https://www.drjackiemarquette.com
drjackie@drjackiemarquette.com
about jackie
It is my hope to empower youth to explore their strengths, abilities and interests, and to find the courage to go after what they want. When youth have opportunities and experiences to understand the connection between their emotions, the energy tied to emotions, and the value of the strengths/weaknesses, they are better prepared to move through obstacles safely, to direct their life with adaptation, and to follow their dreams.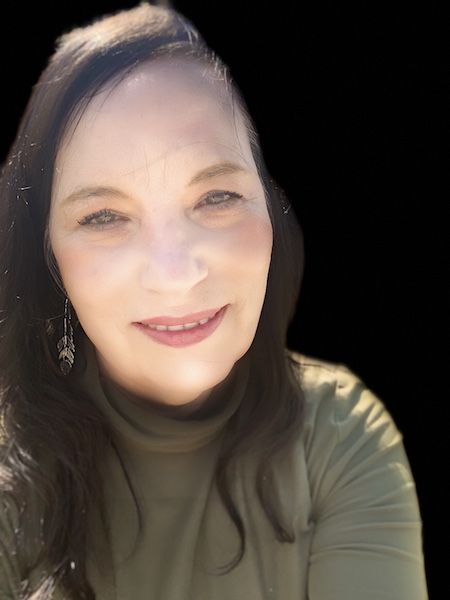 Bio: Dr. Jackie has written five books and numerous student resources, i.e., digital and google applications to offer to educators and parents to help students grow and adapt. She invites students to learn how to use tools to discover their abilities, interests, need for supports, emotional awareness, and self-advocacy, all to experience easier adaptation to the workplace and enjoy daily living.
Dr. Marquette's lived experiences have spanned over three decades as a special educator teacher, school transition administrator, author, qualitative researcher, conference speaker, an adjunct professor at Bellarmine University and an art business manager for her son. Most intimately she believes her lived experiences with her autistic son has given her the deepest insight and greatest learning.